IGTV has been revamped and has gained a much closer interface to the competing Tik Tok and Snapchat applications. In this way, the Instagram tool received cleaner design and content suggestion with a focus on user behavior.
This means that the platform is no longer based on the old "For You", "Following" and "Popular" categories system. Tabs have been replaced with just two buttons: one for search and one for uploading videos.
Meanwhile, the suggested content can also be controlled: to stop seeing something, simply press your finger on the unwanted post and touch on the option: "See less publication like this". This will automatically delete your chosen video, and posts from similar themes will no longer be displayed.
The IGTV also abandoned the horizontal sliding, meaning your feed now appears in grid format as the screen slides vertically. It is expected that this release will ensure a more streamlined experience for users in general.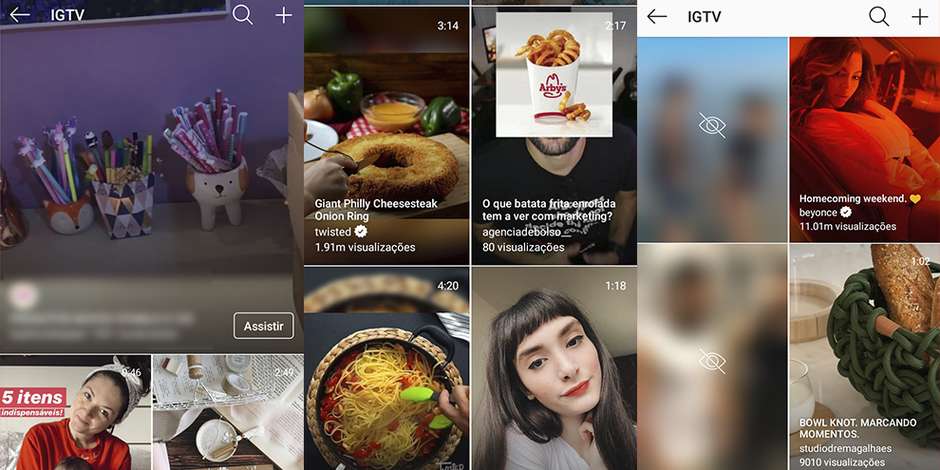 Instagram announced on Thursday, 23, that will allow videos in the horizontal on IGTV. According to the company, the novelty aims to improve the presentation of content that needs to frame several people, such as videos of dances or sports.
In a blog post on Instagram's official blog, the company said the changes would take place after requests from influencers using the tool to publicize their content.
"Our goal is to make IGTV a place with quality content regardless of how it was filmed, so creators can freely express themselves in whatever format they prefer," the publication said.
According to Instagram, this was not the first change on the platform made after suggestions from influencers. The ability to share previews of IGTV videos in Instagram's Feed was also the result of feedback.
Vertical video viewing was presented as a differential of IGTV at its launch. At the time, Instagram took a ride on another tool that was successful among its users: Stories.
"We've always felt that there was something wrong with watching videos on the phone horizontally,"; Said Mike Krieger, co-founder of the app during the IGTV announcement.